So, the new App Store for the iPhone is totally live. I downloaded iTunes 7.7 this evening, and I'm able to view all of the new applications freely. I even downloaded several: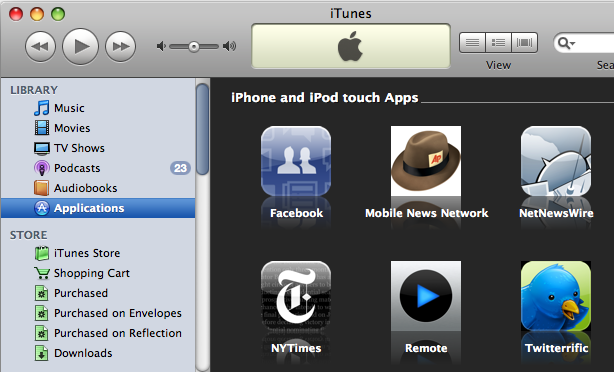 iTunes 7.7, with all of the iPhone apps that I have downloaded so far.
But can I sync these applications to my iPhone, and actually, you know, use them? Nope - because Apple hasn't made the 2.0 firmware available to owners of the previous generation iPhone yet. Even though it's already done - some fine folks have already deciphered the download location, and loaded the firmware onto their phones. In fact, a number of people at work were showing off applications on their iPhones today. But did I partake? No, because I want to be a good boy, and update when Apple says.
Waiting sucks.
-Andy.