For some reason, Foo Campers really like to play Werewolf, an analytic social strategy game: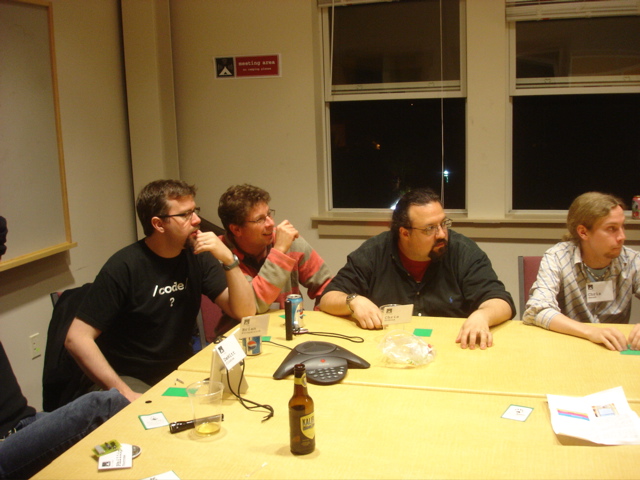 Brian Fitzpatrick, ??, Chris DiBona, and Chris Smoak playing Werewolf
Chris and I both played a bunch both nights of Foo Camp - it's a pretty fun and interesting game. Chris is talking about bringing it to the South Bay, but we'll have to see if that develops. I recommend playing if you have a group of 9 people or more...
-Andy.