An Authentic English Breakfast
So, I decided to make my London experience "complete" by ordering an authentic English breakfast: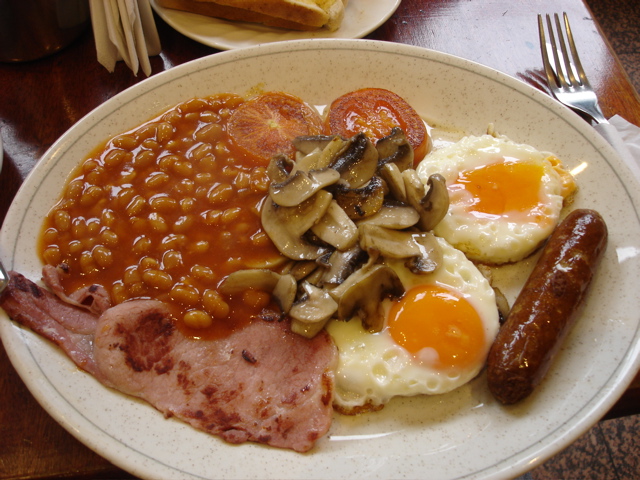 It looks extremely unappetizing. I mean, I like all of those ingredients individually, but all together?!?! It was a bit of a challenge getting my stomach to accept this meal...
-Andy.
Posted by andyr at January 31, 2005 3:27 PM